Women's Community Shelters (WCS) aims to create long term corporate partnerships that deliver clear benefits to all our partners as well as raising funds for us.
The achievements of WCS would not be possible without the invaluable support of our corporate partners and we are extremely grateful and appreciative of the varied ways in which our partners support us in order to provide relief of suffering for disadvantaged and homeless women across NSW.
WHY PARTNER WITH WOMEN'S COMMUNITY SHELTERS?
The right corporate partnership has mutual benefits for both a charity and a company. For a charity, the benefits include funding, support, a marketing boost, access to a large workforce, increased visibility and additional funds.
For the company, benefits include goodwill, brand building, extra PR, the chance to "make a difference," a morale booster for employees who want to make a difference and the chance to meet some of their corporate social responsibility objectives.
BENEFITS TO YOUR COMPANY
A partnership with Women's Community Shelters (WCS) can bring the following benefits to your company including:
IMPACT AND ENHANCED CREDIBILITY
A partnership with a charity helps boost brand reputation and image and WCS is the leading sector expert on establishing and running shelters for victims of domestic violence and homelessness. Working with WCS would help enhance your corporate and/or brand reputation, image and value and shows support for women and children in crisis.
A good fit with a charity partner can also provide opportunities for different parts of your company to unite around a common cause. It also gives the partnership more potential to grow and develop moving forward.
CAUSE RELATED MARKETING
75% of women are more inclined to buy products/services that support a charity. This means a cause related marketing campaign is a great way to connect with women. WCS is a charity run predominantly by women for women, and women like to support other women.
Cause related marketing has the potential to increase your company leads or sales while giving consumers an easy way to support our mission, generating awareness and funds to protect vulnerable women and children across NSW
WCS looks to work side-by-side with companies to create engaging opportunities that have a positive impact.
THERE ARE SEVERAL WAYS THAT YOUR COMPANY CAN PARTICIPATE:
CORPORATE GIVING
Exclusively support a special WCS project or campaign such as establishing and sponsoring a new shelter.
CORPORATE EVENT SPONSORSHIP
Promote your company to a captive audience by supporting one of our local events through sponsorship. Corporate sponsorship allows both parties to enhance the authority, credibility and authenticity of what they are both saying. Companies and charities can often achieve more by working together to address social and welfare issues than by working alone. A well-built, ongoing partnership also has the power to make a sustainable, long term impact.
GIFTS-IN-KIND
Through the gift of products and services, you can help off-set project expenses through in-kind gift donation. Please contact our office for details on exactly what items the shelters need.
EMPLOYEE ENGAGEMENT
Start a Workplace giving program and match your employee's donation to double the gift and impact for vulnerable women and children. Getting employees on board with a charity partnership and passionate about a cause can open many doors.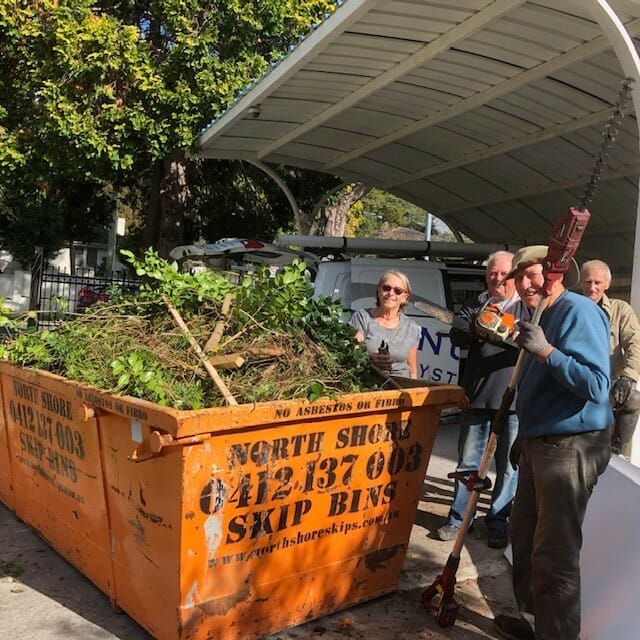 LET US TAKE CARE OF YOUR CORPORATE VOLUNTEERING NEEDS
Women's Community Shelters (WCS) is an Australian charity working directly with local communities to set up crisis accommodation shelters for women and children experiencing homelessness and domestic and family violence. A leading organisation in both the domestic violence and homelessness sectors, our expert staff bring a wealth of knowledge and expertise to facilitating the workshops, and will be on-hand to offer professional support and guidance.
WCS OFFERS A NUMBER OF CORPORATE VOLUNTEER OPPORTUNITIES AS DETAILED BELOW:
HELPING HANDS
WCS will mobilise a team of your willing volunteers to carry out gardening, painting or minor repairs to the exterior of one of our transitional properties. It's a 'backyard blitz' type of event where staff get out of the office, get hands-on and give back. A great team-building experience for corporate volunteer groups.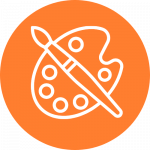 ART ATTACK
WCS will host a creative art session where your staff try their hand at becoming a mini Monet or possible Picasso! No experience necessary, just a willingness to take part and get creative in a fun and relaxed environment.
VIRTUAL REALITY EXPERIENCE
The aim of the WCS Community Virtual Reality Experience is to give corporates a better understanding of domestic and family violence and offer a brief overview of the work of WCS.
FOR MORE INFORMATION
The above sessions can be tailored to meet your requirements for either a full or half day. To discuss how you can get involved and help support the work of Women's Community Shelters, please register your interest and we will be in touch.