SECTOR LINKS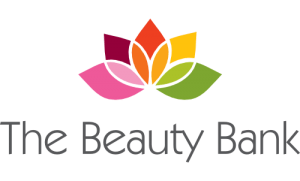 The Beauty Bank is a group that provides women, men and young people in need with the little luxuries in life that most of us take for granted.
---

WDVCAS supports women and their children who are experiencing domestic violence who are seeking legal protection from the courts.
They are an independent voice supporting better outcomes for women and children by identifying and advocating on domestic violence issues within social, political and legal contexts, at both state and national levels.
---

The Australian Housing and Urban Research Institute (AHURI) is a unique venture—a national independent research network with a professional not-for-profit research management company at its centre.
AHURI funds, conducts, synthesises and disseminates high-quality research on housing, homelessness and related urban issues, including research specific to Indigenous Australians.
---

A national body, OWN Australia, was established in 1993 to act as a lobby group for older women and to liaise with other national women's organisations. OWN Australia is coordinated by representatives from OWN groups in NSW, Western Australia, Queensland.
For information about joining an OWN group or subscribing to OWN Matters, the monthly newsletter of OWN NSW, please contact the OWN NSW Coordinator.
(02) 9519 8044
---
The Australian Institute of Health and Welfare is a major national agency that provides authoritative information and statistics on Australia's health and welfare. They are an independent statutory agency in the Health portfolio. Their mission is to provide authoritative information and statistics to promote better health and wellbeing.
---

Homelessness NSW is a peak not for profit organisation that works with its members to prevent and reduce homelessness across NSW. Their members include small, locally based community organisations, multiservice agencies with a regional reach and large State-wide service providers.
Key services they provide include policy development and advocacy in working to end homelessness, public education about the changing faces of homeless people and those at risk, information about the diverse mix of initiatives operating in NSW and elsewhere and advice and support for member organisations and others about organisational change and improvement.
---

Australia's National Research Organisation for Women's Safety Limited (ANROWS) is an independent, not-for-profit company established as an initiative under Australia's National Plan to Reduce Violence against Women and their Children 2010-2022 (the National Plan). It is jointly funded by the Commonwealth and all state and territory governments of Australia, who are the members of the company. ANROWS is governed by a Board of Directors, chaired by Emeritus Professor Anne Edwards AO, and operates under a Constitution.
---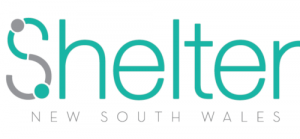 Shelter NSW is the state's peak advocate for housing justice. Shelter unites the voices of low-income tenants and non-profit organisations working on their behalf.
Shelter NSW conducts research and education on housing issues, and advocate to government to make the housing system work better for those on low incomes.
Shelter NSW is a not-for-profit, non-government organisation and are not aligned to any political party or commercial organisation.
---
Domestic Violence NSW is the peak, state-wide representative body for a diverse range of specialist domestic and family violence services in New South Wales.
Operating from a feminist, social justice perspective they work to improve the spectrum of policy, legislative and program responses to domestic and family violence (DFV) and to eliminate DFV through leadership in advocacy, partnerships and the promotion of good practice.
---