Our shelters work because of the incredible generosity of our Volunteers. If you have time or talent that you believe could help our shelters, reach out directly to one of our nine shelters. Below are details of the types of volunteers our shelters are looking for:
TIME –  If you have time to spare to help at one of our shelters, please get in contact using form opposite. We are always looking for help with the day to day running of the shelter and with fundraising events.
TREASURE –  The needs of Shelters change all the time, but items always welcome are non-perishable foodstuffs, laundry and cleaning products. We also welcome donations of office stationery. There are always specific items that crop up so please let us know what you have to donate and we can point you in the right direction.
TALENT –  If you are a retiree or a professional who is willing to offer services pro-bono to one of our shelters, please reach out.
At our HUB we would welcome the assistance of volunteers who would be happy to pick up and deliver items to shelter contact points. 
(Please note, Women's Community Shelters is currently only operating in New South Wales, Australia and can only provide volunteering opportunities within the state.)
LET US TAKE CARE OF YOUR CORPORATE VOLUNTEERING NEEDS
Women's Community Shelters (WCS) is an Australian charity working directly with local communities to set up crisis accommodation shelters for women and children experiencing homelessness and domestic and family violence. A leading organisation in both the domestic violence and homelessness sectors, our expert staff bring a wealth of knowledge and expertise to facilitating the workshops, and will be on-hand to offer professional support and guidance.
WCS OFFERS A NUMBER OF CORPORATE VOLUNTEER OPPORTUNITIES AS DETAILED BELOW: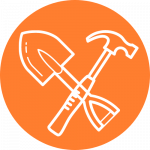 HELPING HANDS
WCS will mobilise a team of your willing volunteers to carry out gardening, painting or minor repairs to the exterior of one of our transitional properties. It's a 'backyard blitz' type of event where staff get out of the office, get hands-on and give back. A great team-building experience for corporate volunteer groups.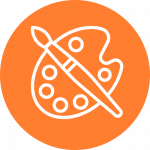 ART ATTACK
WCS will host a creative art session where your staff try their hand at becoming a mini Monet or possible Picasso! No experience necessary, just a willingness to take part and get creative in a fun and relaxed environment.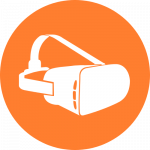 VIRTUAL REALITY EXPERIENCE
The aim of the WCS Community Virtual Reality Experience is to give corporates a better understanding of domestic and family violence and offer a brief overview of the work of WCS.
The above sessions can be tailored to meet your requirements for either a full or half day.
FOR MORE INFORMATION
or to discuss how you can get involved and help support the work of Women's Community Shelters, please contact Head of Corporate Partnerships and Communications, Nathalie Peacock: cnegarefuvcf@jbzrafpbzzhavglfurygref.bet.nh